It is a shame so few races besides Governor and the U.S. Senate are garnering any media attention. Many of these other offices can have as big if not bigger effect on people as the two more famous races.
On Sunday there were debates featuring the candidates for Labor Commissioner, Agriculture Commissioner, State School Superintendent, and Attorney General. Today I want to focus our current Attorney General Sam Olens pictured right. Greg Hecht pictured left below is his opponent.
Olens, a Republican, took office in 2011. He is campaigning on his record as an AG who went after pill mills and child sex traffickers. He also has been highlighting his work overhauling open government laws and representing Georgia in its fight for water rights.
Hecht, a Democrat, is a former prosecutor and state legislator. He is pushing for creation of a child protection division that would work with the state Department of Children and Family Services and other agencies to curb abuse and neglect. Hecht also has criticized Olens for defending the state's same-sex marriage ban and his decision not to turn over a key piece of evidence in a whistleblower case against the state ethics commission, which resulted in sanctions against the AG's Office and the ethics commission's former executive secretary.
In the debate Olens appeared like an automaton. My Mom would describe him as mealymouthed. He seemed meek and timid and simply weak. Not the sort of personality you would hope to have as an AG. He is not the guy you would want to have as your attorney in a big court case if you are facing prison or to have as a prosecutor trying to send someone to prison.  Not all lawyers are cut from the same cloth. Some are more suited to become corporate or tax attorneys and others are more suited to being prosecutors or courtroom attorneys. It was very clear from this debate that Sam Olens seems to be suited more toward arguing with some IRS agents or writing real estate contracts than fighting a tough battle in a courtroom. When given a chance to ask Hecht a question he demurred and instead gave a disjointed answer about not running a negative campaign. What in the hell does asking your opponent a question have to do with running a negative campaign? It was at that point where I realized this guy simply likes to be liked and is not a fighter. This is not the type of personality who will dare question authority. He seems to simply be biding his time for some bigger and better office in the future and is not interested in bringing the power of his office to bear on any potential injustices in this state.
A couple of examples that really stood out and annoyed me. The panel asked him point blank about the changing landscape of marriage equality. Instead of simply giving an honest answer that Georgia's stance is indefensible, it is morally wrong, and it would be a huge waste of taxpayer money to try and defend the ban he retreated like a turtle in his shell saying that an AG has to defend all laws whether just or not. Sorry Sam but that is a cowards response.
U.S. Attorney General Eric Holder (Sam Olens boss) said in a New York Times interview  that state attorneys general aren't required to defend laws they consider discriminatory, including bans on same-sex marriage. Holder said that state attorneys general should carefully analyze laws that raise major constitutional issues before deciding whether to defend them.
"Engaging in that process and making that determination is something that's appropriate for an attorney general to do," Holder told the Times.
To make his case, Holder said that if he were an attorney general "in Kansas in 1953," he "would not have defended a Kansas statute that put in place separate-but-equal facilities." It appears Sam Olens would have had no problem defending Jim Crow laws had he been AG back then. I find that cowardly automaton like response infuriating.
Another point in the debate that caught my attentions was the ethics questions. He actually admitted in the debate that his office should only release the absolute minimum of documents requested.  Olens' office should have been aware of the text messages because they were outlined in a memo she wrote in July 2012 and turned over to the attorney general in 2013. The memo also was not turned over to Kalberman. The AJC first reported the memo's existence in July of this year. In it, LaBerge claims she felt pressured and threatened by the messages from Deal Chief of Staff Chris Riley and executive counsel Ryan Teague.
Fulton county Judge Glanville said both LaBerge and the Attorney General's Office created a situation that "not only amounts to a flagrant disregard for the basic rules governing litigation and the fair resolution of legal disputes in the State of Georgia, but also an injustice and an undermining of the confidence imposed by the citizens of the State of Georgia in the legal system."
In a letter to the editor, Marietta attorney John Salter cites sections of Georgia law he claims would give Olens authority to conduct such investigations and says in part, "None of us are naive to the partisan uses of 'ethics investigations' in elections. But my concern is an issue that may linger long after this fall's election cycle: the claim by Owens (sic) that, as attorney general, his office 'lacks authority' to investigate allegations of public corruption. Olens's explanation might surprise former Attorney General Michael J. Bowers, who did exactly what Olens claims he cannot: investigate state officials for public corruption."
Salter adds, "As attorney general, Olens is using public money to settle whistleblower lawsuits making allegations that, at minimum, embarrass the administration and, at worst, may involve more real abuse. Olens regards his 'authority' as robust enough to use public money to buy people's silence but too puny to investigate the truth. That is a disgrace, whether you are a Republican or a Democrat."
Ethics violations to date have cost Georgia taxpayers over $3 million. Olens agreed  ethics reform is needed but until that happens we need an AG with some balls that will work within the framework that exist and stop costing taxpayers money and restore some confidence in the office of AG. People in Bibb and Laurens county have also contacted Sam Olens about possible fraud involving school budgets and were turned away with form letters saying to contact the Board. Kind of hard to do when it is the actual Board of Education and the superintendent who you are accusing of malfeasance.
Sam Olens also refused Jason Carter's latest request to conduct a proper ethics investigation of Nathan Deal. Carter had made a compelling case that it is the attorney general's responsibility to conduct such an investigation, or to appoint an investigator:
By refusing to do his job, Olens has made it clear that he is providing political protection for Deal. With Olens, political favors trump law and order. Couple that with his suspicious charter Flight timing and his equally suspiciously timed luxury trip with Nathan Deal to Israel and you start to see a troubling pattern emerge. Given that Georgia leads the country in corruption you would think our AG has enough on his plate back home than to take a nice vacation to Israel staying at five star resorts. But it gets even worse…
(Since the debate has now been released online I have decided to edit this article to include the debate.)
Previous Controversies of 

Ignoring the law

Two consecutive chairmen of the Cobb County Commission, one of them Olens, the then-newly elected Republican State Attorney General, "told the county clerk to disregard a provision of a 27-year-old law that requires Cobb to document the actions of its county manager." County officials, who, by law, are required to keep minutes, contend the requirement is cumbersome and outdated. Unlike the county chairman, the manager is not a publicly elected official who conducts business openly; the law, therefore, was devised as a means in which to keep tabs on the person in power. However, this provision is quite unusual, at least in Georgia, as "neither the Georgia Municipal Association nor the Association County Commissioners of Georgia are aware of other jurisdictions that have to record minutes of their city or county managers." Time Lee, then-chairman of the Cobb County Commission, had said that the local government body had begun the process of repealing the measure in January 2011.
War against the tobacco industry
Olens refers to himself as an "adversary" in the war against the tobacco industry, stemming from the decision by big tobacco companies to challenge a multi-billion dollar settlement they made with states over 10 years ago. The suit had the potential to cost Georgia $120 million, a chunk of the state budget which, according to Olens, was substantial enough to justify his acceptance of a plane ride from a tobacco lobbyist. The ride was valued by the lobbyist at $1,500.[8]
Ensuring the government's legal rectitude (with respect to the Georgia Constitution) and the full accountability of its activities are fundamental responsibilities of the office. As Attorney General, Olens has crusaded for raising the government's ethical standards, with special attention to the issue of transparency. Although accepting the ride was not technically illegal, as it would be in some other states, the ethics issue remained, for many, in doubt.
Olens fielded considerable criticism for flying on the lobbyist's dime, but insisted that the transparency which led to the public's discovery of said flight should be paramount in assessing the legal and ethical defensibility of his choice. In response to a reporter's question of whether he would make the same choice again under similar circumstances, Olens said, "I'm going to follow the law. I'm going to be transparent. And where I can save the state potentially 120-plus million, I'm going to try and save the state that money"
University System of Georgia Board of Regents
While Attorney General Sam Olens often touts his government transparency advocacy many people would like to ask him why he exempts or shields the Board of Regents of the University System of Georgia from any scrutiny even with some very serious allegations.. Attorney General Sam Olens filed four "Responses in Opposition" (one in 2011 & three in 2012) to four Motions filed in Fulton County Superior Court which requested Judge Doris S. Downs to lift the Protective Order that seals evidence of RICO (racketeering) and malfeasance (wrongdoing by public official) confirmed in sealed documents in Caldon v BOR Whistleblower case.  Olens filings of those oppositions re: government transparency are currently under review for consideration from a GBI investigation. 
Sam Olens also seems to be responsible for protecting the secrecy of the Board of Regents on many other cases involving whistleblowers and their lawsuits. For example Caldon v Board of Regents. Denise Caldon, a Veteran's Widow, served for fifteen years with an exemplary record of service as the administrative assistant to the president of Middle Georgia State College (formerly Macon State). She was summarily fired, allegedly for insubordination, just nine days after refusing in writing to continue falsifying the personal leave reports on which former President David Bell's State pension is based.  She also voiced her  concerns to Vice President Levy Youmans regarding years of requests by the college president to cross ethical and fiscal lines. Caldon's office computer was removed immediately following her termination. Attorney General Sam Olens has fought to keep the criminally falsified State agency reports under seal in her whistleblower action along with the Depositions, Affidavits and Discovery evidence. The Deposition of Regent Doreen Stiles Poitevint confirmed that the appeals submitted to the BOR by USG faculty, staff and students statewide are never read by the BOR Committee.
In another case of In an attempt to revoke the tenure of Dr. Dezso Benedek, a vocal critic of then-UGA President Michael Adams, knowingly false charges were brought against the Professor by the Attorney General. It was proven and documented in a three-day evidentiary hearing through sworn testimony and authenticated State records that Adams and the Attorney General knew in advance that the conflict of interest charges against Benedek were false, that knowingly false evidence was manufactured to support the knowingly false charges, and that exculpatory UGA documents were concealed and withheld, and their existence even falsely denied under oath.
The Attorney General's Office claims immunity, for allegedly having committed evidence tampering, identity theft, mail and wire fraud, computer invasion of privacy, false identification documents, improper influencing of witnesses, perjury, and subornation of perjury.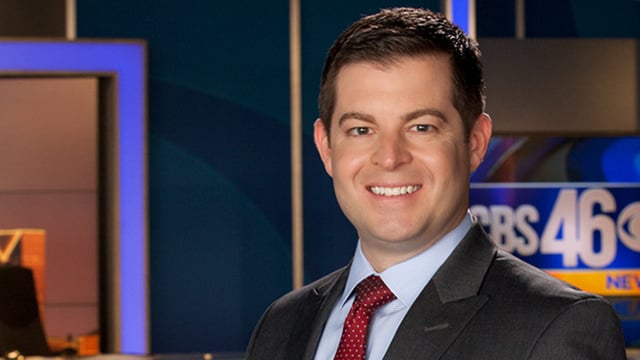 A very intrepid and determined reporter by the name of Jeff Chirico out of Atlanta has tried to make sense out of some extremely worrying cases involving the Georgia Board of Regents. This is the entity that operates behind the shadows with near impunity and controls over $7 billion of our state budget. It also seems to be above any scrutiny or oversight as long as Sam Olens is the Attorney General.
There are numerous cases of whistleblowers who were fired for speaking out. These are only three out of many others, but these three reports and videos should give you an idea of the level of possible corruption at this nearly all-powerful entity. Instead of encouraging and assisting whistleblowers as many other Attorney Generals do in other states, Sam Olens has instead fought against them which seems counterintuitive. Why would any whistleblower ever again choose to step forward and do the right thing when the agency that is supposed to be on your side instead becomes your biggest opponent? Sam Olens is setting a very dangerous precedent and sending a strong message to others who may now decide to keep their mouth shut if this is the treatment they can expect.
MACON, GA (CBS46) – Denise Caldon, of Macon, has repeatedly tried to unseal court records that she said contains evidence that the Board of Regents has mismanaged a college campus and employment appeals.
It will open a Pandora's box, there are so many issues," said Caldon.
Caldon was fired in 2008 after she said she refused to continue falsifying documents at the request of her supervisor, David Bell, former president of Macon State College, now Middle Georgia State College.
"After I put in writing that I would no longer falsify his leave reports, 9 days later I was terminated after 15 years of dedicated service," said Caldon who worked as Bell's administrative assistant.
In court papers, Caldon alleged Bell neglected his duties and she covered to protect him.
"He would never make a full day of work," said Caldon. "It was common knowledge on campus that we had to limit his meetings. Limit his speaking engagements."
Caldon unsuccessfully appealed her termination to the Board of Regents, then filed a whistle blower lawsuit against the Board but lost.
Fulton County Superior Court Judge Doris Downs sealed the evidence in the case which Caldon has sought to unseal four times. Each time, the office of Attorney General objected.
According to Caldon, a source inside the Board of Regents told her the administration was concerned about losing their own jobs for allowing a president to serve under his medical condition for three years.
A piece of sealed evidence, CBS Atlanta found in the public file contains a deposition in which Regent Doreen Poitevint admitted that Regents don't review appeals filed by terminated employees before voting on them.
"They make the faculty and staff and students believe that their appeals are read and they are not," said Caldon.
Bill Simon, conservative blogger for Political Vine, wrote a court brief on behalf of Caldon's push to unseal the records.  He said it's hypocritical for Attorney General Sam Olens to tout his commitment to open records and then prevent the public from seeing what's in Caldon's court file.
"He's engaging in false, deceptive, misleading legal tactics to cover up wrongdoing at the Board of Regents," said Simon.
Lauren Kane, Olens' spokesperson said the Attorney General's office stands by its pleadings and pointed out Caldon's attorney had agreed to a consent order sealing the record, something Caldon said she never signed off on.
Board of Regents' Vice Chancellor Burns Newsome said an internal investigation found Bell had done nothing wrong but admitted that the investigation wasn't documented.
Newsome said he and his staff didn't consider Caldon's claims of retaliation when recommending the Board of Regents deny her appeal in 2008.
Since being fired, Caldon said she has lost her home, her savings and her medical insurance but continues to fight to protect the jobs of others.
"I just wanted them to fix what they've been doing to all the faculty, staff and students. They need to right a wrong," said Caldon.
With a $7.5 billion budget, the Regents run all 31 of Georgia's public colleges and universities which include the University of Georgia and Georgia Institute of Technology. They are also responsible for reviewing appeals filed by terminated employees or expelled students but CBS Atlanta has uncovered a document that reveals the Regents don't read the appeals before voting on them.
"It's ruined my life," said Dale Owens.
"I lost my marriage," said Todd Brandenburg.
"I literally sat there at night," said PJ Peterson. "Crying, begging God, 'Why, what did I do?'"
Six people explained to CBS Atlanta News reporter Jeff Chirico how they believe they were unjustly fired by the university system of Georgia. Most said they were terminated by college presidents after criticizing a school policy or practice which they said was "rubber stamped" by the board. Each received the same form letter from the Board of Regents claiming it investigated, reviewed and carefully considered the appeal but denied it with no explanation.
"I thought the board of regents was my advocate," said Todd Brandenburg. "I'm naive."
Hidden inside public files, CBS Atlanta uncovered a deposition the board has fought to keep secret, in which Regent Doreen Poitevint admitted regents don't actually read appeal documents.
"I can't think of a single incident where that's been the case," said Poitevint during the deposition.
CBS Atlanta analyzed ten years of appeals and found the board upheld 97 percent of terminations.
"I think the number speaks for themselves. It shows it's just a formality that the Board of Regents goes through," said Nancy Abudu, lawyer for the American Civil Liberties Union.
Abudu, who represented a university whistle blower, argued in court records that the board violated his right to due process by not providing a meaningful opportunity to appeal his termination.  The case lost – in part – because the board has immunity.
Todd Brandenburg, of Evans, has been fighting Georgia's Board of Regents since he was fired from the Georgia Medical College in Augusta in 2005. A CBS Atlanta investigation exposes allegations that the powerful Board of Regents has mishandled appeals filed by terminated employees. With a $7.5 billion budget, the Regents run all 31 of Georgia's public colleges and universities which include the University of Georgia and Georgia Institute of Technology. They are also responsible for reviewing appeals filed by terminated employees or expelled students but CBS Atlanta has uncovered a document that reveals the Regents don't read the appeals before voting on them.
Brandenburg said the board mismanaged his appeal, upheld an unjust termination and failed to adhere to Georgia's open record laws.
"I'd like the Board of Regents to go through the appeals process and do it right," said Brandenburg, who worked as an X-ray technician at GMC for 16 years.
Brandenburg was fired three weeks after he said he made a complaint about a possible conflict of interest involving one of his bosses, Regent Don Leebern Jr.
Leebern was eventually disciplined and fined $37,750 by the State Ethics Commission and still serves on the Board of Regents.
Meanwhile, Brandenburg has spent $70,000 fighting his termination in court.
Vice Chancellor of the Board of Regents Burns Newsome denied to CBS Atlanta investigative reporter Jeff Chirico that Brandenburg's termination was motivated by his ethics complaint against Leebern.
He said Brandenburg was fired for allegedly telling a patient's father that he had "the most stinkiest feet," which Newsome called "a patently offensive comment."
But the patient's father wrote in a sworn affidavit that he wasn't offended by any comment Brandenburg made and didn't report it to hospital officials. He wrote that hospital officials tried to convince him to sign a complaint against Brandenburg to justify his termination – an effort he referred to with an expletive.
Brandenburg provided an email he said he received through an open records request that shows the then hospital president, Don Snell, was not pleased with the ethics complaint against Leebern and was ready to discipline those involved in the fallout.
Brandenburg sued the Board of Regents for not turning over public documents he believed he needed to prove his case in a due process hearing. But Brandenburg said he was still waiting for documents when the board voted to deny his appeal in 2010.  Newsome contended the Board turned over all the documents that existed.
Final Thoughts
The Board of Regents controls over $7 billion dollars of the state budget. I am very troubled by Sam Olens putting his office in the middle of these whistleblower lawsuits as an obstructionist. He is the attorney for the state of Georgia but he also is dutifully bound to follow a code of conduct as an attorney. Bill Simon at the the Political Vine website has a lot more to say on these cases and the obstruction and obfuscation Sam Olens has attempted to keep these documents sealed. There was also two other cases recently. You can read Benedek's lawsuit here and Tricoli's lawsuit here.
These lawsuits and allegations are extremely troubling. When you have an attorney general that is alleged to not investigate instances of fraud who can you turn to?  Olens' court filings don't dispute facts in the two complaints but has requested that the court dismiss the complaints because state workers are immune from civil lawsuits.
Humphreys (the attorney) disagrees and says the state's RICO statute allows him to sue government workers.
"Every time I receive a pleading from the attorney general's office containing misrepresentations of fact, misrepresentations of law, which they all do, I'm even more determined that this cannot be the way the state government of Georgia conducts itself," said Humphreys. It is still not clear how Olens' office determined the allegations didn't warrant an investigation. No one in the United States is above the law, not the President, not the Governor, and not the Board of Regents.
"Justice consists not in being neutral between right and wrong, but finding out the right and upholding it, wherever found, against the wrong." ― Theodore Roosevelt
Stay Tuned for much more on this story. I plan to do a thorough investigation and make sure the public is fully aware of who they are voting for as their Attorney General. With the rampant corruption in Georgia we have no time for a meek and neutral bureaucrat unwilling to rock the boat. We need a person that will fight and seek out justice, not one that will look for technicalities and excuses not to follow where it may lead because it may hinder future job prospects.